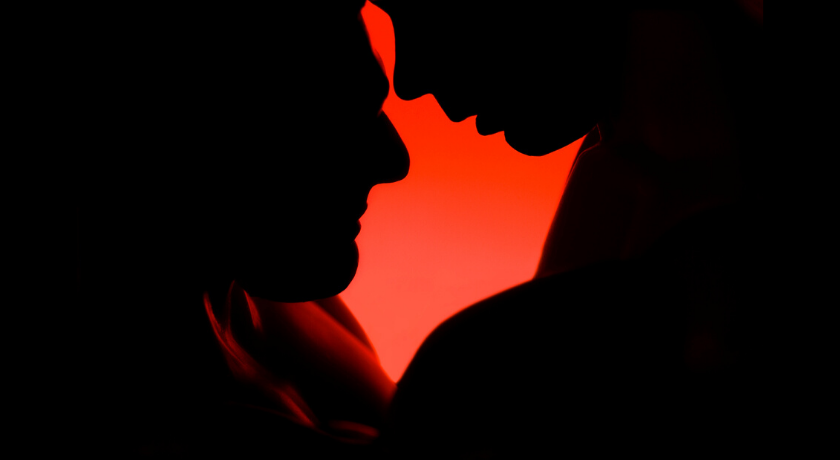 Further information
Found in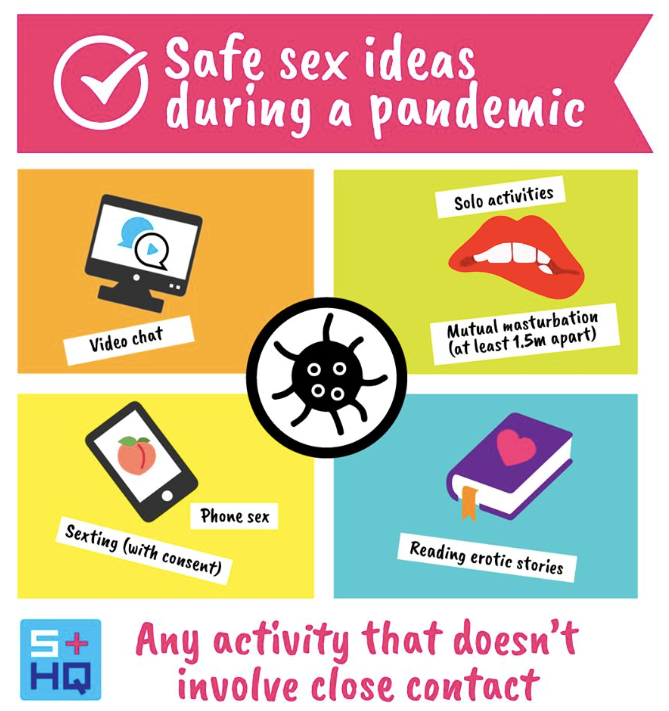 So you're in isolation with a partner/s, and you're feeling frisky. We get it. There's only so much Netflix you can watch without the 'Chill' part.
Given we're in unchartered waters, it's hard to know what is and isn't safe when it comes to different types of sexual activity during a pandemic. What we DO know however is;
Transmission of COVID-19 can occur when someone with the virus coughs or sneezes in close proximity to another person
Most types of sex involve a degree of close contact
People can be contagious for 24-48 hours before showing any symptoms
So what does this mean? Effectively, you can't tell if someone is 'safe' from the virus. And now isn't the time to take any chances.
So what can you do? Now's the time to get creative in the bedroom! Ideas for safe activities:
Phone sex and video chat (disinfect keyboards and touch screens after use if sharing with others)
Sexting (with consent! And don't forget nude photos will stay around longer than any quarantine period)
Mutual masturbation (at least 1.5m apart) and wash your hands thoroughly afterwards
Reading erotic fiction/stories to each other
Any solo activity (sex toy sales are on the rise – we know what you lot are planning)
ANYTHING THAT DOESN'T INVOLVE CLOSE CONTACT
The next safest activity is sex with a partner/s you live with. Have sex with as few partner/s as possible to reduce the risk, and only have sex with people you trust to tell you if their circumstances change, or if they begin having symptoms. Don't forget good hygiene (including washing toys), and skip sex if anyone is unwell.
Although COVID-19 isn't a sexually transmissible infection, always use condoms to protect yourself and your partner/s. Why not grab an extra pack next time you're at the shops – just in case. Condoms and dams also reduce contact with saliva, which is more important than ever right now. And don't forget about protection from unintended pregnancy if this is a potential risk for you – previous events that have driven people indoors (eg blackouts, cyclones) have seen a spike in unintended pregnancies afterwards.
If you're running low on your usual contraception, and don't want to or can't attend a clinic, you may be eligible for bulk-billed telehealth services (a consultation over the phone). Now could also be a great time to consider a long-acting reversible contraceptive, such as an Intrauterine Device or an implant.
If you've had unprotected sex and want to get tested for STIs, but don't want to or can't attend a clinic, you may be able to drop off a self-collected urine sample at your local PathWest collection centre. Go to https://www.couldihaveit.com.au/home for more information.
Some studies suggest a spike in immunity following regular masturbation. Even if that's not strictly true, what a great (and safe!) way to relieve stress during these uncertain times.
Like most other parts of life at the moment, many of us will need to adapt our usual sexual practises to help keep ourselves and others safe. We'd love to hear your ideas on this one!
For more general safe sex information please contact the Sexual Health Helpline on 9227 6178 or 1800 198 205.
For updates on WA Health Department advice regarding COVID-19 visit https://healthywa.wa.gov.au/coronavirus